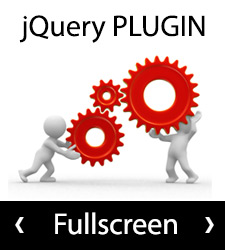 There are literally thousands of sliders currently developed for you to pick from, but there are two things these sliders do very very badly. The first is that they rarely are use-able for a fullscreen website or gallery. Secondly they always, always handle the loading of those large background images badly. All examples I could find of fullscreen jQuery sliders or galleries loaded the imagery at the beginning when the slider loads. This is a terrible outcome for the user, they have to sit there staring at a blank screen while the app loads. Mobile was even worse. Also when the user clicks through the image slides they get black screens. It's terrible UI experience and that is where this slider comes in.
Fullscreen background slider is a slider yes, but it is also far more than that, it is a way of using large beautiful background imagery, while maintaining a fluid and simple user experience, which should always be paramount!
Best way to see it in a action is to check out this demo.
Demo