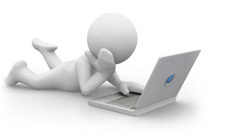 If you hate the clutter and inelegance of the latest iteration of gmail in 2018, than you are not alone, I'm not much of a fan either.
Personally the one thing I truly could not abide in the new gmail was what are known as "attachment chips" which will appear under the subject of every single email that contains attachments, no thanks. I could not find a good reason for these to be filling up half of the screen space in my inbox, so I went looking for a way of turning them off.
If you don't know what attachment icons or attachment chips are, see the following photos. If you do know what they are and want to get rid of them like me and turn them off, just follow the instructions that are coming up next, super easy, barely an inconvenience.